Grenola is located in southwestern Elk County just south of US 160 . The town is nestled in the valley of the Big Caney river.  The dirt road down this valley from Grenola to Cedar Vale is beautiful in spots; get a good map first.  Downtown has a nice wide brick main street with playground equipment and horseshoe lanes in a small park.
 

When you get down to Grenola, check out Freedom Park Recreation Area just west of the gazebo. This was built with donated funds and volunteer labor. It is a large court for tennis, basketball, shuffleboard, skating, etc. A stone marker commemorates Grenola men lost while fighting for our country during time of war. This has all been completed during 2002.


A manufacturer of airplane parts started a factory in the old school during 1996 so the future looks brighter!
.

Founded: 1879
Population: 256
ZIP code: 67346
Area Code: 620 
Elevation: 1117 feet
Latitude: 37° 20' 55" N
Longitude: 96° 27' 1" W
School District:
USD 462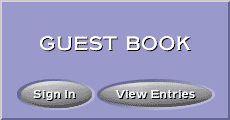 There is a new business in Grenola called the Crazy Cow Cafe. It is open from 7:00 a.m. to 7:00 p.m. each day except Monday.  They service breakfast, lunch and dinner.  They serve Hunt's Pizza for lunch or in the evening, along with a nice variety of sandwiches.  On Saturday they are open until 8:00 p.m. or later and servce deliciouys grilled steaks.  On Sunday they open at 11:00 and serve a family style lunch the main dish may be fried chicken on alternate Sundays or beef or pork. 

   The Cafe is in the old Senior Center building, which before that was the VFW Hall, once the old post office and even before that a boarding house.     .