Grenola is located in southwestern Elk County just south of US 160 . The town is nestled in the valley of the Big Caney river.  The dirt road down this valley from Grenola to Cedar Vale is beautiful in spots; get a good map first.  Downtown has a nice wide brick main street with playground equipment and horseshoe lanes in a small park.    When you get down to Grenola, check out Freedom Park Recreation Area just west of the gazebo. This was built with donated funds and volunteer labor. It is a large court for tennis, basketball, shuffleboard, skating, etc. A stone marker commemorates Grenola men lost while fighting for our country during time of war. This has all been completed during 2002.  A manufacturer of airplane parts started a factory in the old school during 1996 so the future looks brighter!
.

Founded: 1879Population: 256ZIP code: 67346Area Code: 620  Elevation: 1117 feetLatitude: 37° 20' 55" NLongitude: 96° 27' 1" WSchool District: 
USD 462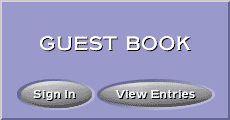 Look under Grenola News to learn about new 4-H Club and other items.     .